The Department of Business and Economics continuously strives to improve the quality of its teaching and attaches great importance to the active participation of students. For this reason, a department-wide course evaluation takes place once every semester. The evaluation results are discussed with the course participants by the lecturers and disclosed to the Study Advisory Council of the faculty.
The course-wide evaluation as well as the associated award of the teaching prize are based on the overall assessment of the respective lectures only.
The relevant point in the evaluation is: "Overall, I found this lecture to be: 1 = very bad to 5 = very good".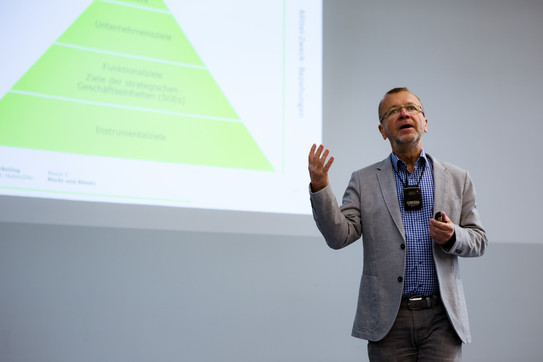 Evaluations will only be completed for courses with at least:
5 survey participants and a minimum of 10 examination registrations,
participation rates of at least 50% (or 33% for courses with 200 or more examination registrations), based on the examination registrations for the first exam date, and
at least six or more course sessions.
In accordance with the department's professors, the courses are divided into three groups according to their relative number of examination registrations. The evaluation differentiates between courses with 10 - 50, 51-200 and 200+ examination registrations.
Update July 2021: Evaluations are conducted online since summer semester 2020. Due to the low student participation, these are regulary not comparable in terms of the above criteria and teaching prizes are alternatively awarded based on suggestions from the Departmental Student Council.