Presentation at the Oxford Reputation Symposium 2022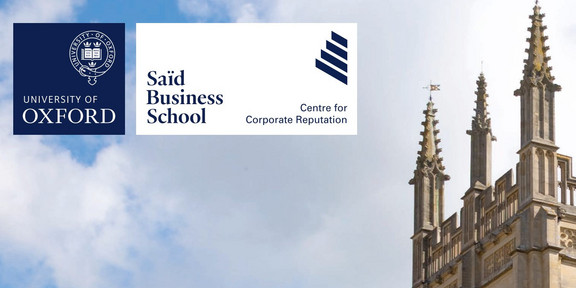 Prof. Dr. Graf-Vlachy presents study on CEOs and product recalls
Once again, Prof. Dr. Graf-Vlachy was invited to the Oxford Reputation Symposium at the Saïd Business School at the University of Oxford. This year, he presented a joint study with colleagues from the University of Cologne on the topic of CEOs and product recalls. In particular, he and his co-authors investigate to what extent the personality of the CEO in combination with media coverage has an impact on the speed of product recalls in the pharmaceutical industry. In addition to a high-caliber scientific program, the symposium is extraordinary in its accompanying activities, including such events as a debate at the Oxford Union and a gala dinner in the Dining Hall of one of the university's many colleges.
You can find more information on the Centre for Corporate Reputation here.
And you can find more information on the Symposium program here.