Social research project Integreat & Neven Subotic as guest at TU Dortmund University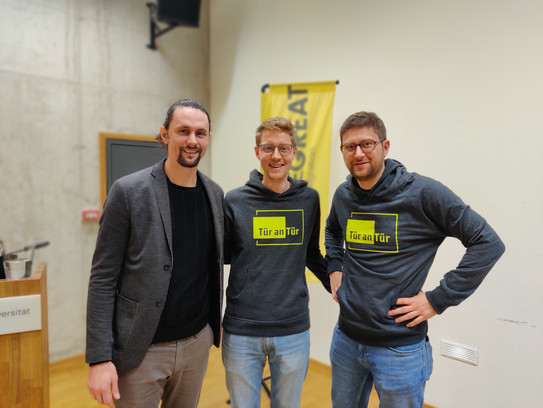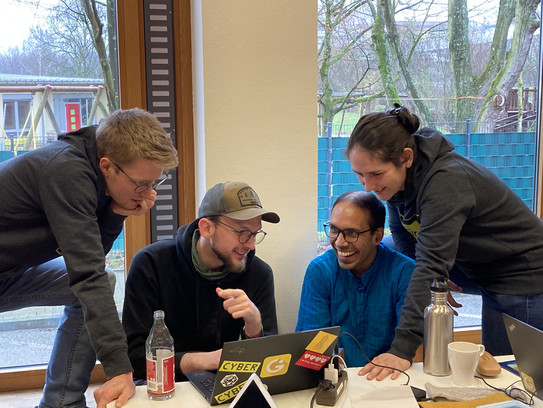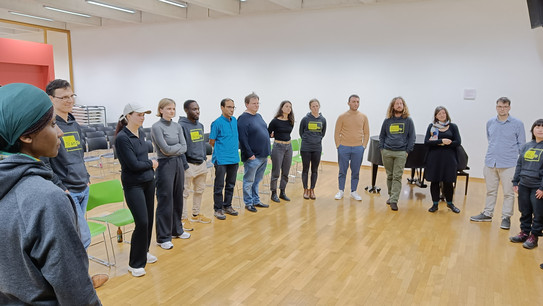 How do I register for a language course in Germany? Where can I have my certificates recognized? New immigrants can find answers to these and many other questions on the multilingual platform "Integreat. The team of the research project at the Chair of Digital Transformation met at the International Meeting Center (IBZ) of the TU Dortmund University over the weekend and invited former soccer player Neven Subotic to talk to them.
The team of the social research project "Integreat" hosted a conference at TU Dortmund this weekend. Prof. Dr. Manuel Wiesche from the Chair of Digital Transformation has been supporting Integreat for many years in the field of platform economy. At the same time, several TU Dortmund students are involved in the project, among others through the structural support of the International Affairs Department and the "Welcome" program of the DAAD.
The Integreat platform consists of an app and a website in many languages. Over 90 cities and districts in Germany now have Integreat in permanent use. City governments, volunteers, and social service providers use the online platform to share information and services with new immigrants in many languages. The team behind Integreat is still closely involved in research. All developments are open source and can therefore be reused license-free.
How can Integreat help new immigrants even better? This and future developments were also the focus of the conference on February 17 and 18, 2023. A special item on the agenda was the exchange with the Neven Subotic Foundation. Former BVB professional Neven Subotic provided exclusive insights into the work of his foundation. The Neven Subotic Foundation works to improve water supplies in Ethiopia, Kenya and Tanzania, among other places.