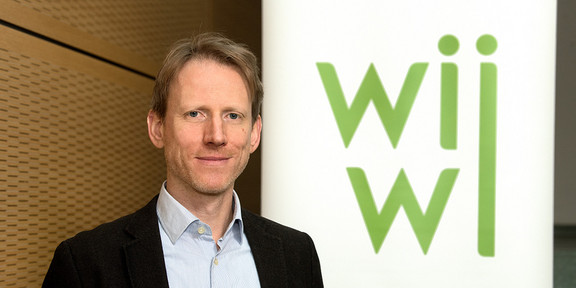 Prof. Michael Böhm, Ph.D. has held the professorship for "Empirical Economic Research" (formerly "Economic Policy") since 1 September 2022.
Michael Böhm moves from a junior professorship at the University of Bonn to the TU Dortmund University. Prior to this, he completed his doctorate at the London School of Economics.

During his time in Bonn, Michael Böhm completed research stays at the University of British Columbia (funded by the German Research Foundation), University College London, Stockholm School of Economics and Uppsala University. He is a Research Fellow at the Research Institute on the Future of Work (IZA) and a member of the ECONtribute Cluster of Excellence and the Committee on Population Economics of the Verein für Socialpolitik.

In his research, Michael Böhm is primarily concerned with labour market economics and empirical methods. In particular, he researches topics such as technological and demographic change, the role of firms and the allocation of talent in the labour market. In doing so, he has developed approaches to controlling for selection in cross-sectional and panel data. Michael Böhm's contributions have appeared or been accepted for publication in renowned international journals, including Review of Economic Studies, Journal of Labor Economics, Quantitative Economics and International Economic Review.