News from Teaching and Research Areas
Entre­preneur­ship
Do you have a Start-Up idea creating a sustainable future of ...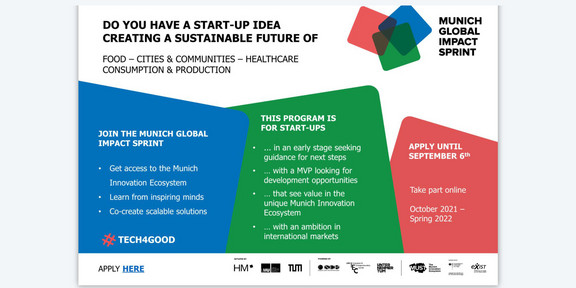 ... Food - Cities & Communities - Healthcare - Consumption & Production
Are you interested in creating your own company? Or do you have a business idea that you would like to develop? If you answer yes to any of these questions, I would highly encourage you to have a look and participate in this entrepreneurship program developed by the three main universities in Munich.